Indian Crafts and Maureen's Quilts
Why not make a start on your Christmas shopping in aid of the homeless, orphans and destitute children and adults in Chennai, India.
The CMCT charity in India helps destitute women and children. They are given education, training and opportunities to make good quality items that are sold to support themselves and their children.
Treat yourself or find an interesting gift for a friend.
Items ranging from a card to a cushion to a colorful quilt can all be bought. ALL proceeds will be given to CMCT in India.
The lovely craft items are made by the ladies in India. Maureen sells some patchwork quilts - some new, some old to supplement the sale.
Tea/coffee and a snack will be available.
We are open for business in Portaferry Methodist Church, Ferry Street
from 2-4:30pm on SATURDAY 11th November.
Drop by if you can - even for a card. Every contribution is valued.
Please bring friends and family and let others know - open to ALL.

"WELCOME-IN"
We are back!
every Tuesday from 10:00 am to 12:30pm.
You will find newspapers and books as well as
jigsaw puzzles. There is also some suitable material
and books for young children upstairs.
Tea, coffee and biscuits are available in the kitchen in
Cuan Mews




Cuan Place/Virgins Lane




(between Ferry Street & Castle Street)
Children must be accompanied, and supervised
at all times, by a responsible adult.
Drop off point for Food Bank


Next Sunday Service
Sunday services will all be online at 10am via Zoom (link is: https://zoom.us/j/96840709549 ), and also in person in our church building for those who like to come. Glastry Methodist is also reopening its building for gathered worship. The 11:30am Glastry service will still be live-streamed on Glastry Facebook Page too.
For your diary and    

To the congregation of Portaferry Methodist Church and friends
We know that the Covid-19 Coronavirus presents a challenge to all church members. There is worry about the impact of the virus, particularly for those with health issues; concerns about just how we continue to live our everyday lives at a time of social distancing and self-isolation and worries about how we can support each other in our church family.
Sunday Services online and in person
Each Sunday morning at 10am we host a live online service via ZOOM. Everyone interested can join us together with our friends of Glastry Methodist Church for workship. You do not have to have a computer, an ipad and Internet in order to do this, there is also a way to participate in this via telephone. Please send Rev. Jordan Litchfield (see contact) an email before Sunday and he will send you further instructions to connect via Zoom.
Also our church building is open again for sunday worship in person. If you feel safe to join us, please do. We following all Covid restrictions/government advice and ask that those attending would wear facemasks and sit in the designated places in the church. There is a one way system in place as well as hand sanitizers around.
You are very welcome to join in our fellowship and if you have any questions please call either Rev. Jordan Litchfield (see contact)

Glastry Methodist

reopened its buildings for gathered worship at

11:30am

.  We are also providing a

live-stream

of the Glastry Methodist Church service at

11:30am

. You will be able to watch this either through Zoom or through Glastry church's

Facebook page

.
While we cannot yet provide Sunday School due to government regulations, we will do our best to keep the services shorter than normal and more engaging for all age groups.
Those isolating at home
We recognise the importance of keeping contact with those people who are self-isloating. We habe agreed a rota and allocated each to someone who will maintain regular contact both for spiritual support as well as for practical issues as shopping or collecting prescriptions, where there are any difficulties.
Other issues
It is vital during the uncertain times thats we work together with the other Churches in Portaferry. This is both to be able to offer practical support but also to ensure that should there be significant illness the Churches work together to support the community.
We are also concerned that we do not give in to fear but remember that we are in God's hands. To support this, we will be sending every church member a text at least once per week with an appropriate bible verse. There will also be acticles written by members and can be found in the "latest news" section of this webpage.
Prayer points
Our Minister and his family as they face this unprecedented challenge
Those self-isolating
Those who are ill and anxious
Our Government that it may make wise decisions
All in the NHS as they struggle to deal with the virus and key workers we know
Those researching a vaccine and medicine
Latest News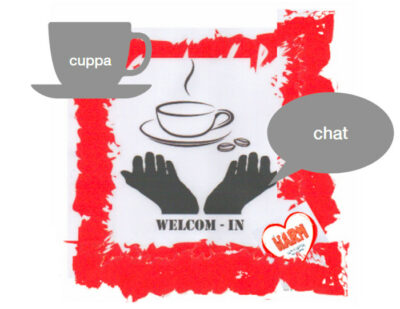 We are open every Tuesday from 10:00 am to 12:30pm. You will find newspapers and books as well as jigsaw puzzles. There is also some suitable material and books for young children upstairs. Tea, coffee and biscuits are available in the kitchen in Cuan Mews Children must be accompanied, and supervised at all times, by a responsible adult. Portaferry Methodist Church, Ferry Street.
See more news
A Welcoming Community of Christ's People Being Enabled to Help Shine His Light In Portaferry
Our Services
Sunday Morning Service
Come and join us in the Sunday Morning Worship. It's simple, it's straightforward, it's for everyone. It starts at 10:00am and everyone is welcome! (Please note: In times of Corona we meet at 10:00am via Zoom Meeting instead until further notice) Come as you are, you don't need to wear special clothes for it. You don't need to bring anything. We supply it all. Listen, reflect on God's Word and be challenged and inspired for the week ahead. For the Kids there is a children's talk and then a selection of books and toys in the back of the church. No one feels offended if they play quietly there! We also have a small kitchen and upstairs room where they can also play. 3 members are Access NI approved. And, after each service? Ah, there's tea, coffee and chat with some biscuits; all provided in our kitchen room, Cuan Mews - you are welcome attend this too!
Joint Service
We believe in working with other Christian groups.
If there is a 5th Sunday in the month, then we join our friends of the Church of Ireland for a 'Joint Service'. We alternate speakers and location [just for a change you understand].
Communion Service
On the first Sunday of each month our service is followed by communion. All Christians are welcome to participate. The Communion Service also starts at 10:00am. (Please note: In Times of Corona we meet at 10:00am via Zoom, but also share communion once a month.)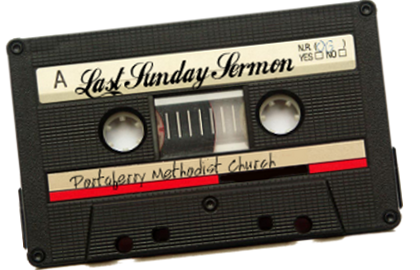 Missed a sunday and you would like to listen to the sermon as a recording?
That's easy! You can listen to the sermon of last sunday... or the sunday before... the last 3 sermons
Or do you like to listen to a sunday many months ago? You can do that in our Archive of Sermons or even full services in our Archive of Full Services!
Please let us know, if you want to recieve a reminder email if a new sermon is online!
Reverend Jordan Litchfield
The new minister of the Glastry and Portaferry circuit started in July 2017.
Jordan is originally from Indiana, USA. He married Naomi, originally from County Armagh in July 2010.
They have been blessed with two children, Nathanael and Anna-Joy. They are looking forward to serving and ministering among the people in Glastry and Portaferry.
Jordan - welcome to Portaferry and Glastry.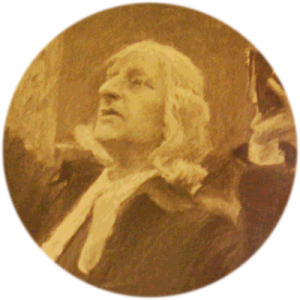 Whats about Methodism?
A bit of background on the Methodist Church and what it is all about...