Latest News
Chatterbox will be closed for the summer from the end of April. Chatterbox plans to open again in autumn following the busy summer months. Due to feed-back, Thursday mornings are being considered for the activity next term. Thank you for your loyal support. We have enjoyed your company and our Wednesday mornings immensely. The Chatterbox Team hopes that you will join us again later in the year. With very best wishes. Lois, Cherry and Michael
We love to meet up with other denominations. There is a Joint Service with the Church of Ireland Portaferry already in place if there is a 5th sunday in a month. Why not come and see how we do that? We are also worshipping jointly with the Presbyterians in the refurbished PORTICO building. You would be very welcome to come and observe that too. Indeed why not come to both and 'spot the differences' ?
This venture began in November 2014 and is held in Cuan Mews, the Hall behind the Portaferry Methodist Church, Ferry Street on Wednesday mornings from 1030 to 1230 during the winter period. It started again on 7th October 2015. A group of us meet for a cuppa and a chat or take time out to read the newspaper. Chatter Box is open to all denominations and faiths. We would appreciate volunteers to serve refreshments occasionally but if that doesn't appeal […]
See more news
A Welcoming Community of Christ's People Being Enabled to Help Shine His Light In Portaferry
Our Services
Sunday Morning Service
Come and join us in the Sunday Morning Worship. It's simple, it's straightforward, it's for everyone.
It starts at 10:00am and everyone is welcome!

Come as you are, you don't need to wear special clothes for it. You don't need to bring anything. We supply it all. Listen, reflect on God's Word and be challenged and inspired for the week ahead.

For the Kids there is a children's talk and then a selection of books and toys in the back of the church. No one feels offended if they play quietly there! We also have a small kitchen and upstairs room where they can also play. 3 members are Access NI approved.

And, after each service? Ah, there's tea, coffee and chat with some biscuits; all provided in our kitchen room, Cuan Mews - you are welcome attend this too!
Joint Service
We believe in working with other Christian groups.
If there is a 5th Sunday in the month, then we join our friends of the Church of Ireland for a 'Joint Service'. We alternate speakers and location [just for a change you understand]. Next Dates for Joint Services: - TBA
Communion Service
On the second Sunday of each month our service is followed by communion.

All Christians are welcome to participate.

The Communion Service also starts at 10:00am.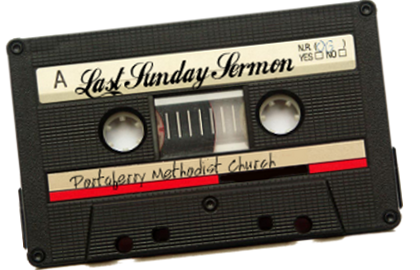 Missed a sunday and you would like to listen to the sermon as a recording?
You can do that online!
Please let us know, if you are interested!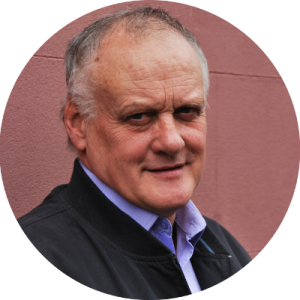 Reverend Wesley Campbell
The new minister of the Glastry and Portaferry circuit started in July 2015.
Wesley is originally from Cullybackey [did I hear someone say … 'where's that?' ].
He worked for many years in Wrightbus. Then went to work with Tearfund in Haiti for two years. Only then did he decide to train as a Methodist minister.
More recently he has served for two years, training lay pastors in mission in Uganda, and before that he led the Methodist Church in Bandon, West Cork.
Wesley - welcome to Portaferry and Glastry.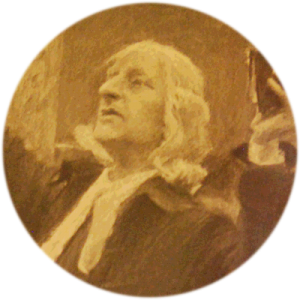 Whats about Methodism?
A bit of background on the Methodist Church and what it is all about...