Next Sunday Service
For your diary and    

Latest News
We are happy to welcome Rev Jordan Litchfield and his wife Naomi! Come and get to know the new minister for Glastry and Portaferry! Say Hi and welcome him during Gala or over the summer months in our services! Jordan is originally from Indiana, USA. He married Naomi, originally from County Armagh in July 2010. They pastored at a local church in Dromore, County Down for just over four years before applying to transfer into the Methodist Church in Ireland. […]
We love to meet up with other denominations. There is a Joint Service with the Church of Ireland Portaferry already in place if there is a 5th sunday in a month. Why not come and see how we do that? We are also worshipping jointly with the Presbyterians in the refurbished PORTICO building. You would be very welcome to come and observe that too. Indeed why not come to both and 'spot the differences' ?
See more news
A Welcoming Community of Christ's People Being Enabled to Help Shine His Light In Portaferry
Our Services
Sunday Morning Service
Come and join us in the Sunday Morning Worship. It's simple, it's straightforward, it's for everyone.
It starts at 10:00am and everyone is welcome!

Come as you are, you don't need to wear special clothes for it. You don't need to bring anything. We supply it all. Listen, reflect on God's Word and be challenged and inspired for the week ahead.

For the Kids there is a children's talk and then a selection of books and toys in the back of the church. No one feels offended if they play quietly there! We also have a small kitchen and upstairs room where they can also play. 3 members are Access NI approved.

And, after each service? Ah, there's tea, coffee and chat with some biscuits; all provided in our kitchen room, Cuan Mews - you are welcome attend this too!
Joint Service
We believe in working with other Christian groups.
If there is a 5th Sunday in the month, then we join our friends of the Church of Ireland for a 'Joint Service'. We alternate speakers and location [just for a change you understand]. Next Dates for Joint Services: - 29th December 2019 with our friends from the Church in our church (its much warmer ;P )
Communion Service
On the first Sunday of each month our service is followed by communion.

All Christians are welcome to participate.

The Communion Service also starts at 10:00am.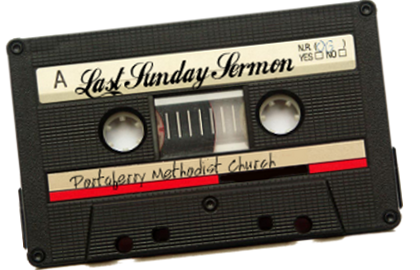 Missed a sunday and you would like to listen to the sermon as a recording?
You can do that online!
Please let us know, if you are interested!
Reverend Jordan Litchfield
The new minister of the Glastry and Portaferry circuit started in July 2017.
Jordan is originally from Indiana, USA. He married Naomi, originally from County Armagh in July 2010.
They have been blessed with two children, Nathanael and Anna-Joy. They are looking forward to serving and ministering among the people in Glastry and Portaferry.
Jordan - welcome to Portaferry and Glastry.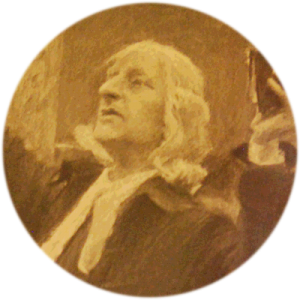 Whats about Methodism?
A bit of background on the Methodist Church and what it is all about...