Our Minister
Rev. Jordan Litchfield
M. Th.
The new minister of the Glastry and Portaferry circuit started in July 2017.
Jordan is originally from Indiana, USA. He married Naomi, originally from County Armagh in July 2010.
They pastored at a local church in Dromore, County Down for just over four years before applying to transfer into the Methodist Church in Ireland. Glastry and Portaferry will be their first posts in MCI.
They have been blessed with two children, Nathanael and Anna-Joy. They are looking forward to serving and ministering among the people in Glastry and Portaferry.
Welcome Jordan and Naomi!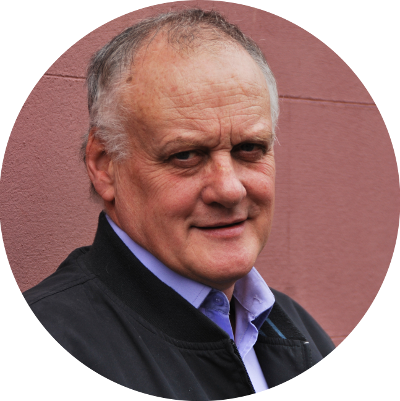 Rev. Wesley Campbell
Wesley retired in June 2017 and has been minister of the Glastry and Portaferry circuit since July 2015.
Originally from Cullybackey [did I hear someone say … 'where's that?'] Wesley worked for many years in Wrightbus. Then went to work with Tearfund in Haiti for two years. Only then did he decide to train as a Methodist minister.
He led the Methodist Church in Bandon, West Cork, but more recently he has served for two years, training lay pastors in mission in Uganda.
Wesley plans to focus on his work in Uganda again during his retirement. We are gratefull for his ministry in Glastry and Portaferry in the last 2 years, and we'll ask God to bless this new/old work in Africa!